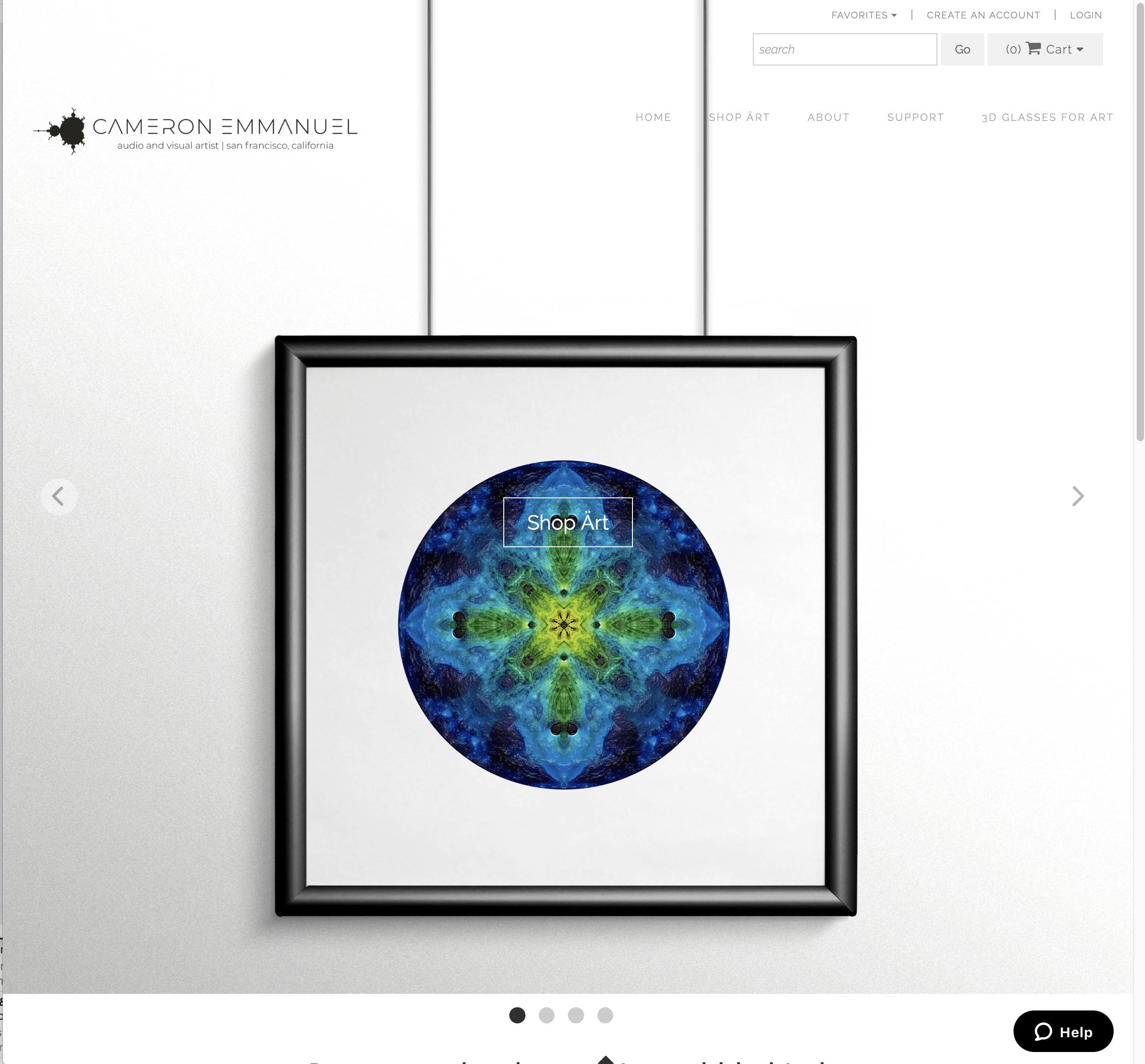 Very excited to announce my art store will be opening soon. Here's a sneak peek of how it looks and works!
Original Paintings & Prints
To start, there will be a handful of original paintings and best-selling prints of Modern Mandalas and MacroScapes available. The Best Sellers consist of selections that are popular at the gallery and also with my followers.
Prints are archival quality and also available in stretched canvas. You can purchase just the print or get it ready-to-hang with custom frames or mounts.
And because this is all done on the backend through automatic fulfillment with one of the best online art platforms, Art Store Fronts, I can minimize the need for inventory and keep cost of prints affordable.
Choose from a variety of frames and even get it with a mat!
Change size, room, even wall color
You will be even able to preview the artwork in all available sizes and finishes, in a variety of environments. This will really help you get a sense of the "true" size of the artwork.
And last but not least... this is probably the coolest feature: Live Preview!
Live Preview is an augmented reality tool that taps into your phone's camera and displays the artwork, so you can preview it right where you are.
Try it now!
Here's how:
If you're on your mobile device now, click this button.
If you're on the computer, scan this QR code with your phone (just pop open the Camera app).
Cool, right?!
Stay tuned as I build up the Ärt Store! :)
cheers,
cameron emmanuel