I know it's been a while since I've updated my blog. In no particular order of importance, here is a list of interesting highlights over the last several months.
Creating a new series of Kaleido Jewels, which are created by transmuting photos of my acrylic paintings. So basically, art from my own self-sampled art.
Setting up my second show at How Weird 2017 - the annual gathering which celebrated 50 years of the Summer of Love. It's one of my favorite events because I get to create a series of "street art."
My first group exhibition outside of San Francisco, at the Pacific Art League in downtown Palo Alto!
Group exhibitions at City Arts, a local favorite co-op gallery in the heart of the Mission District. Serious local talent - do go check it out. There are monthly rotating artists, so it keeps things fresh.
A solo exhibition at Philz Coffee by the iconic San Francisco Ferry Building through the month of August.
Participating at the SF edition of Pancakes and Booze - a national art show with, as the name implies: free pancakes, drinks, amazing DJs and a great crowd! Different from a normal art exhibition and a fun weekend overall.
Photo Story
I've created a little photo story that capture some of the highlights over the last few months.
In July 2017, I exhibited my newest format of art: Kaleido Jewels at City Arts! These are archival dye sublimation prints on aluminum and shine brilliantly.
Venturing down the Bay Area to Palo Alto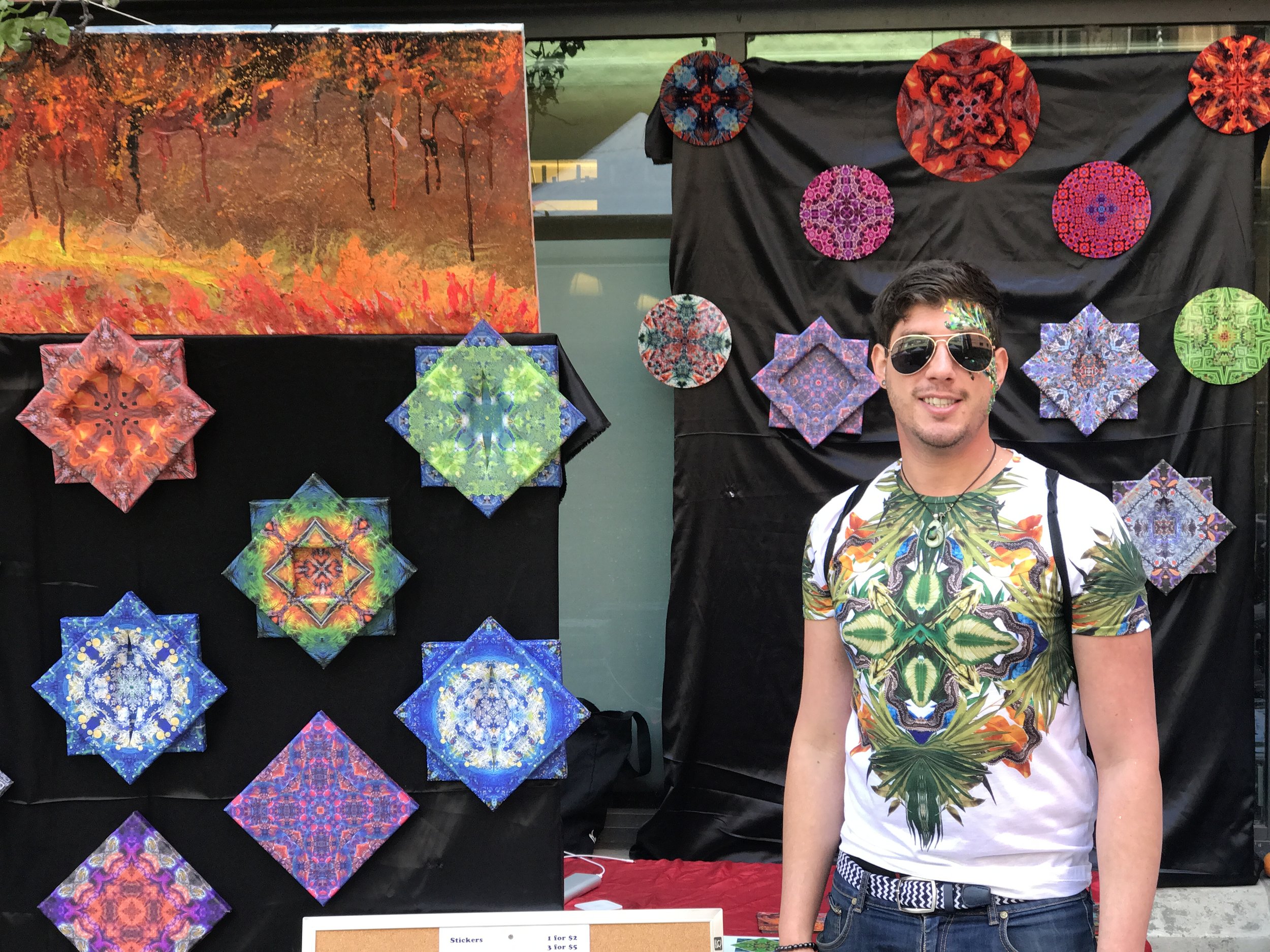 "Summer of Weird" at the Annual How Weird Festival
How Weird celebrates a diverse group of talented artists - ranging from musicians, visual artists and body painters. This 2017 edition was no different. I absolutely love the energized crowds. Also, it's an avenue for me to explore street art, something I don't normally get exposed to.
Celebrating "Summer of Love" at Philz
Solo exhibition celebrating the 50th anniversary of "Summer of Love" at Philz Coffee by the San Francisco Ferry Building