Intermedia Abstract Art
My art evolves from these stages:
Mixed Media Acrylic Paintings > MacroScape Photography > Digital Art
Mixed Media Paintings
My acrylic paintings on canvas form the foundation of the intermedia art process. These densely layered vibrant paintings are my visual scores, mini universes, experiments in art as ritual and chemistry. They explore perspective as an art form, inviting the viewer to look deeper as an immersive experience.
Play music for full gallery experience!
As a composer, I approach my art creation through a self-sampling process.
Within a symphony there are multiple movements and countless measures.
....It's like an entire symphony on canvas!
MacroScapes
Macrophotography
Using macro photography to capture fingernail-size regions of the original paintings, these images visually become musical movements that bring to light perspectives unattainable with the naked eye. Exploring the transfer from the physical (I.e. painting) into light (i.e. photograph).
This brings attention to parts of the painting that people might miss if casually glanced at. I find the most beautiful part of a painting in its elaborate details.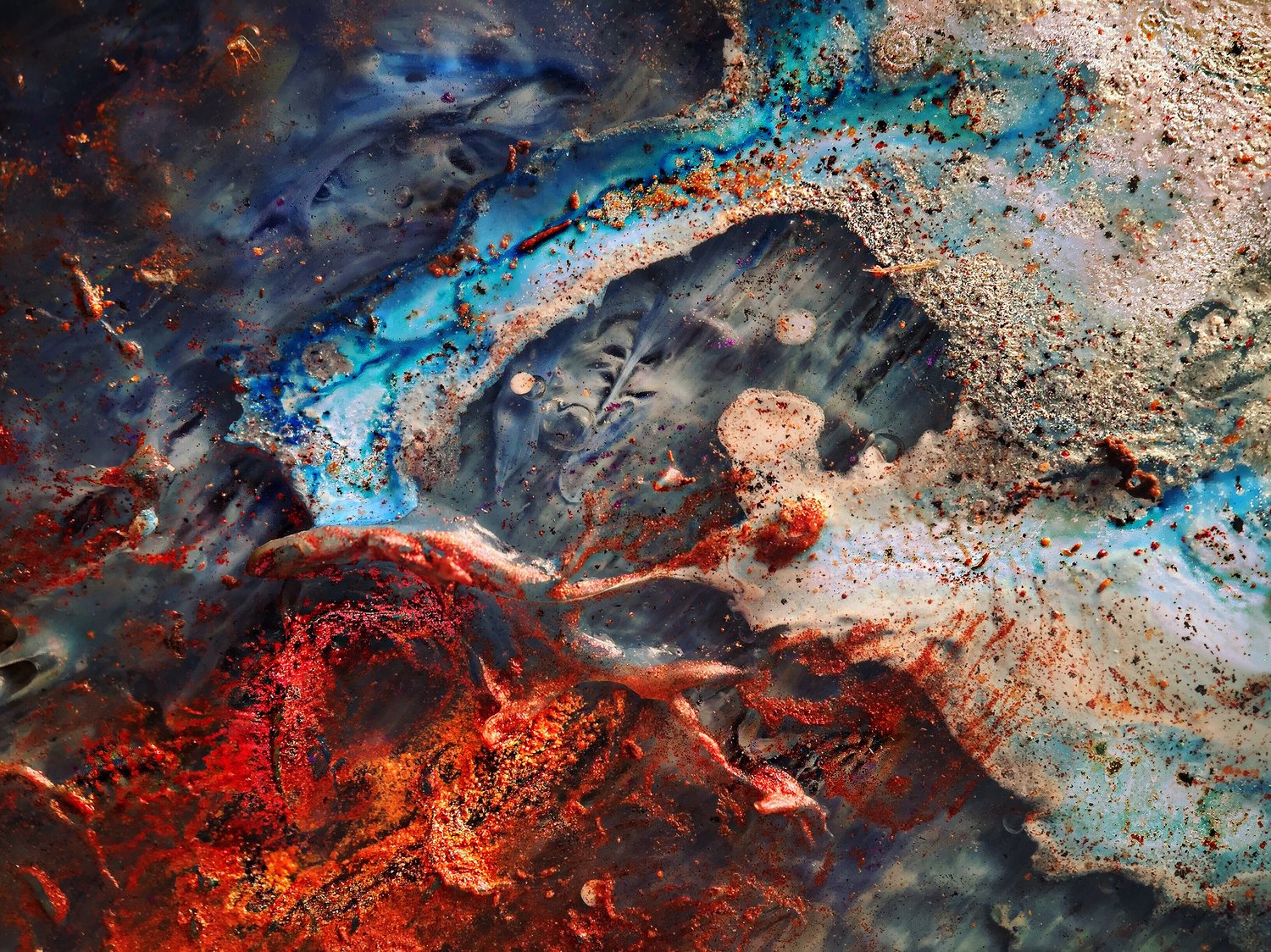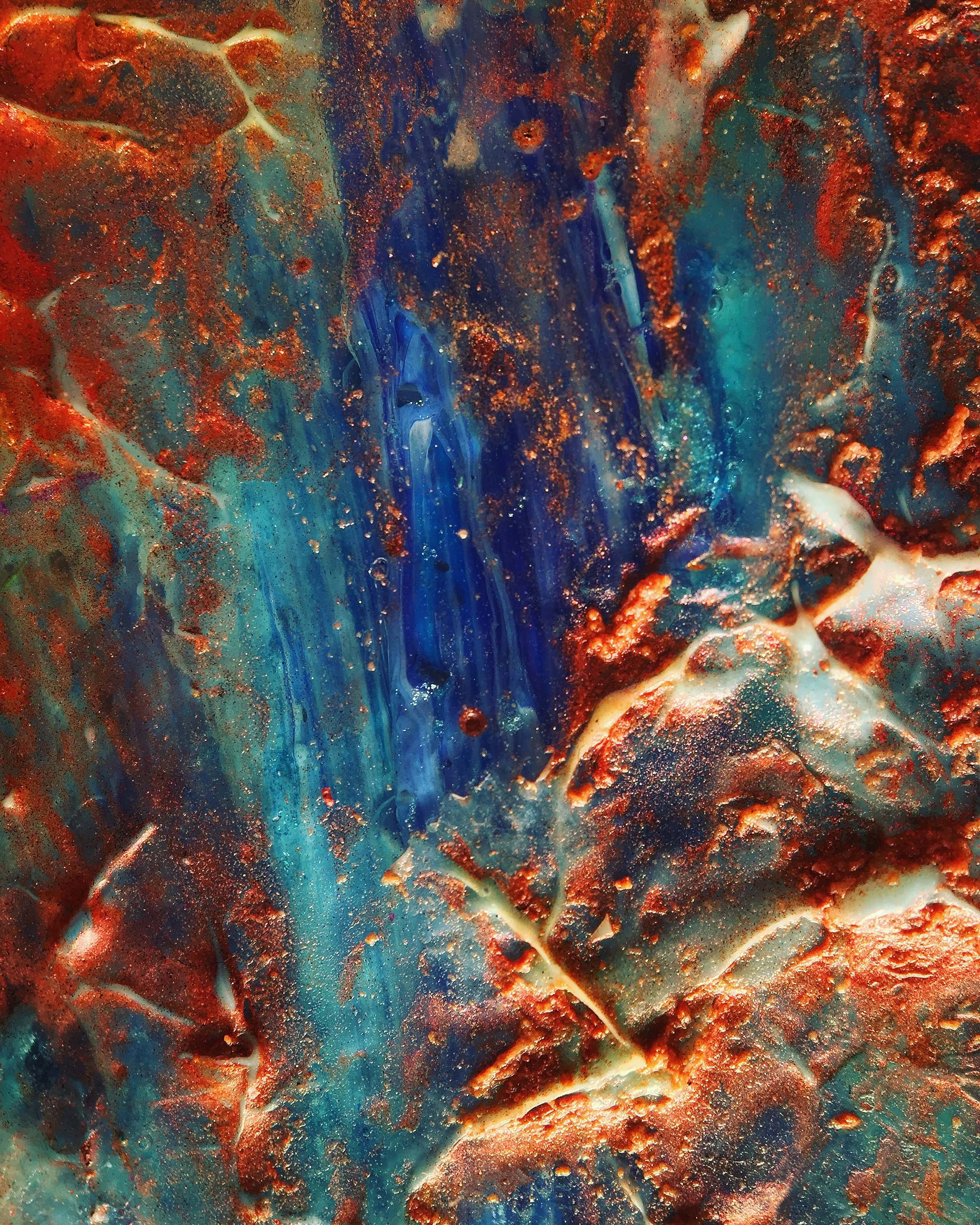 It's all in the details...
Modern Mandalas
Digital Art
MacroScapes are then arranged kaleidoscopically and mirror my personal interests of art, music, science, spirituality and is my psychedelic art project. The ability of art, combined with our own imagination, to transport us to other realms is astounding. It is more than an image seen with our eyes; it is an actual moment in time that express both the microcosm and macrocosm simultaneously.
A measure of the finite and a road map to infinity!
As a Hawaii-born San Francisco-based artist, I continue to experiment with patterns of theme and variation that mimic nature and the cosmos in a way to inspire wonder and beauty.